We're pleased to announce that the Board of Directors of OCEANPLASTIK recently boarded Andy Wullmer as Head of Social Media.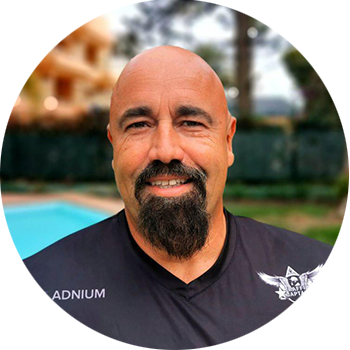 With over 20 years of experience with online marketing, Andy is a true expert, a charismatic speaker, motivator and Influencer on social media channels and is a blockchain enthusiast.
Andy is committed to use his knowledge, network and resources to help OCEANPLASTIK get the exposure and discovery as an impact startup company to clean up and recycle (ocean) plastic waste by using mobile and decentralized technologies.
As a vivid scuba diver, Andy dives all around the world, saw with his own eyes the devastating impact of plastic in our natural environment and decided to join OCEANPLASTIK to create impact and make a difference.
---
About OCEANPLASTIK
OCEANPLASTIK is an impact startup to clean up and recycle (ocean) plastic waste by using decentralized and mobile technologies.
As an impact (pre-seed) startup company, OCEANPLASTIK wants to create an ecosystem to give cleaned up plastic waste a real value proposition and engage/reward everyone with a smartphone to help by localizing and cleaning up plastic waste from our natural environment.
Recently OCEANPLASTIK has been selected together with 20 other impact startups (out of a selection of 200 startups) to join the Blueinvest Invest Readiness Program managed by PwC (PriceWaterhouseCoopers) to get funding during its pre-seed startup phase.
About Blueinvest
BlueInvest is a European Commission and European Investment Fund initiative that aims to improve access to finance and investment readiness for start-ups, early-stage businesses and SMEs active in the blue economy.
Blueinvest is part of the European Green Deal plan to make the EU's economy sustainable by turning climate and environmental challenges into opportunities and making the transition just and inclusive for all.